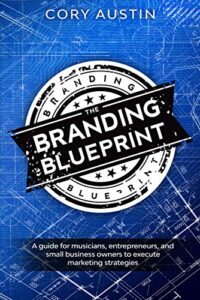 A GUIDE FOR musicians, entrepreneurs, and small business owners to execute marketing strategies
Are you looking for a way to expand your audience or boost recognition? Struggling to organize an effective marketing campaign that will execute real results? This book guides the reader from the basics of email marketing and pieces together an effective system for digital branding. Now you can understand the theory behind content marketing from the easy concepts provided in this book. – The Branding Blueprint
In addition to Cory's marketing strategies, he also has over a decade of experience in the corporate and small business arena. Cory's grown his own lead generating strategies through spear-heading several marketing departments for international clients and music industry experience.
This guide compiles Cory's experience and equips you with tools for understanding, building, and engaging content. Cory's goal is for you to be confident in your execution of a tactical marketing plan.